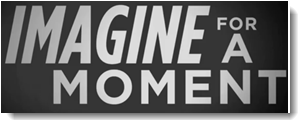 Bloggers sympathetic to the Democratic Party are revving up attacks on Ron Paul. After last night's strong performance in the Iowa Republican caucus, there will be even more incentive to go after Paul who finished a strong third in Iowa despite the typical indifference of the corporate media. (Image from video: Antiwar ad for Paul)
Democrat's generally rely on taking a majority share of independent voters to win national elections. With the supposed partisan split in the electorate, voters identified as independents are even more important this year as a key to winning any national election.
In 2008, increased registrations prior to the general election were primarily by those identifying themselves as Democrats and independents. President Obama took 41% of those identified as independents in the 2008 Iowa Caucuses. His Iowa win established credibility that allowed him to survive losses in New Hampshire and Pennsylvania. His triumphal procession through Mid-Atlantic States that followed those losses might not have happened without those Iowa independents providing an early win.
The Ron Paul numbers from the CNN Entrance Poll show an appeal to traditionally Democratic groups critical to the 2012 general election. (An entrance poll surveys voters on voting preference and demographics before they vote). The Republican independents may not be a perfect match for independents in 2008. However, where else could Iowa independents vote yesterday?

Paul Appeals to Key Age Groups
Ron Paul came close to a majority of Iowa caucus voters with 49% of the 17-24 year old vote. Nationwide youth unemployment is at record levels. Iowa has some insulation from the national trend. This makes the Paul appeal to youth a potent indicator. If he polls like this in Iowa, how will he do in the larger states, DNC types may be asking? Paul also took 36% of the 30-39 age group. If you are new to the job market or getting ready for your prime earning period (the 30 something's), you are listening to Ron Paul's anti-establishment message.
Results in charts from CNN Entrance Poll, 2012 Iowa Republican Causes
Paul Appeals to Lower Income Voters
Democrats rely on a secure base among low income voters, particularly minority voters. Iowa is a predominantly white electorate. However, these numbers must be cause of concern. Paul support increases as they go down. This is a Libertarian Republican campaigning for a tightly restrained foreign policy and a pro small business, anti big government platform. But look at this.

If you are an Iowan and make less than $50,000 a year, you're likely to prefer Paul.
Paul Preferred by Moderate to Liberal Voters Surveyed
Once again, Paul confounded expectations. The more moderate to liberal you are in Iowa, the more likely you are to support Ron Paul.

He edges out soon-to-seem moderate Mitt Romney by four points with a strong showing of 39% of those surveyed in the CNN entrance poll.
And How About those Independents?
Paul's preference by 44% of independents in the entrance poll exceeds Obama's share of independents in the 2008 Iowa Democratic caucus. In the CNN entrance poll for the January 3, 2008 primary, Obama took 41% of independents. We don't know if Paul's 2012 44% share of independents in representative of the 2008 Obama population of 41%. But there was only one place for Iowa's independents to vote this year, the Republican primary.

Iowa is not the nation but there are some trends worth watching. When a Libertarian who opposes foreign adventures, bloated defense budgets, and big government takes a near majority of the youth vote and 44% of independents, it's time to look at the president's vulnerabilities among youth, middle and low income voters, and independents.
The attacks will ramp up and the corporate media will, no doubt contribute. In 2008, the Paul campaign staged a national convention parallel to the Republican festivities in Minneapolis (with nearly as many in attendance). While the Democratic power structure in St. Paul was making up excuses to arrest those exercising their First Amendment rights to protest at the Republican convention, some Paul supporters were there with the antiwar demonstrators. The rest were at the Rally for the Republic supporting a candidate who opposed Middle East wars from the start.
If the Democratic National Committee brain trust wonders why Paul might appeal to some Democrats, the answer may be found in these questions.
How many Democrats running for national or statewide office ever ran an advertisement like this – Not a Penny for Empire? Of those who stood against endless war and the national security state, how many did the Democratic Party support?
END
This article may be reproduced with attribution of authorship and a link to this article.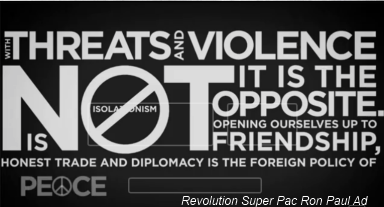 This post was read 103 times.