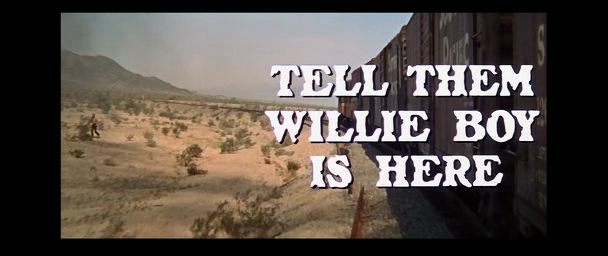 Four stars out of five
Director: Abraham Polonsky (once blacklisted)
Stars: Robert Redford, Robert Blake, Katharine Ross
The film tells the story of Willie Boy, a young Paiute Indian, who in 1909 kills his girlfriend's father in self-defense then runs off with her into the arid wastelands of Southeastern California, near the border with Nevada. Willie Boy (Robert  Blake) is also deemed a threat to President Taft who is doing a whistle-stop tour of the region.  Robert Redford is the local sheriff who must track down Willie Boy and his girlfriend (Katharine Ross). The land is dry, mountainous, and foreboding and the film does a wonderful job of depicting it as the manhunt unfolds. 
The context is of course the American triumph over the Indians. American schools are trying to reorient the Indian children and Wille Boy's run is the last gasp of Indian resistance. The issue is probably handled more subtly than most films today would.  Blake turns in a fine performance, as he occasionally did (e.g., In Cold Blood). Katharine Ross is good as the simple, confused young girlfriend. Redford is also good, but the dialog and situations suggest his character is more coarse and brutal than Redford conveys.
In the end, Willie Boy dons his ancestor's Ghost Shirt and faces his pursuer. It's ambiguous if the Ghost Shirt signifies faith or despair or a middle ground of commitment to a doomed way of life. The story is based on fact. The last photo is the actual Willie Boy during an imprisonment.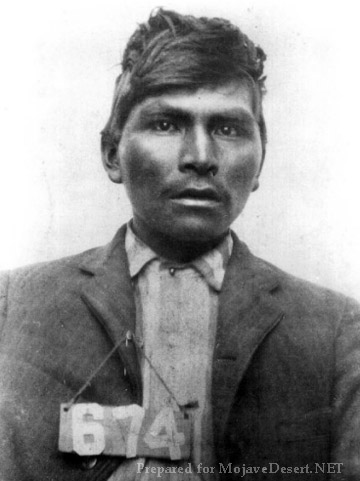 This post was read 183 times.