Michael Collins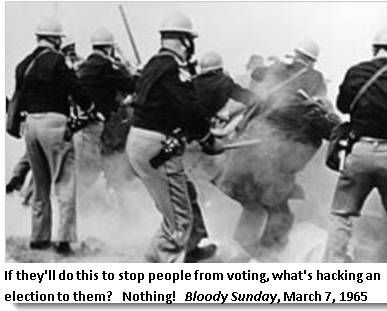 (Washington, DC) Our elections are officially privatized.  They are hidden from our view by design.
On November 6, your votes will be cast and tallied on voting machines manufactured and serviced by private companies.  The computerized voting machines run on software that is closely held as a trade secret by these companies.  Our elections officials are barred from examining the most important aspects of the software.  Why?  Because those same officials signed away our right to open access and inspection of the voting systems that tell us who won and who lost each and every election.  (Image: WikiCommons)
This is the most profound election fraud imaginable.  It affects every citizen, all 311 million of us.
Read More