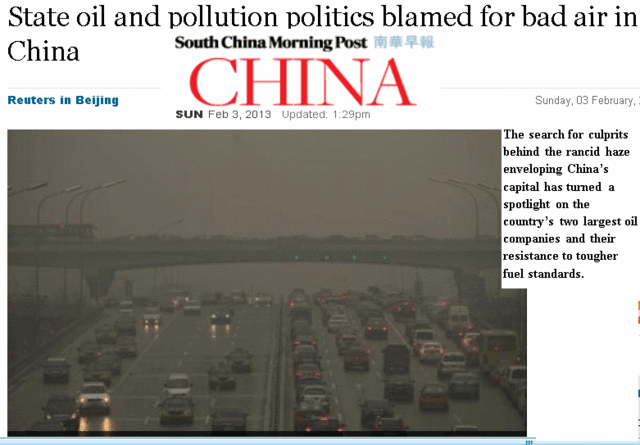 South China Morning Post, February 3, 2013
So let's see… Our Nobel Prize Winning president is edging towards approving the Keystone XL Pipeline which will take tar sands oil from canada to Houston. From there it will go straight to China. Tar sands oil is filthy. Everybody knows that. It's also a climate disaster. But how will it do in China. Maybe Obama and the two China oil giants will share a new prize for the spread of asthma. What a bunch of clowns!
The Chinese government takes direct action against those who threaten the national enterprise (and lots of people dropping dead in the nation's capital would constitute such a threat).    For example,
China food & drug czar executed after export woes
This post was read 118 times.