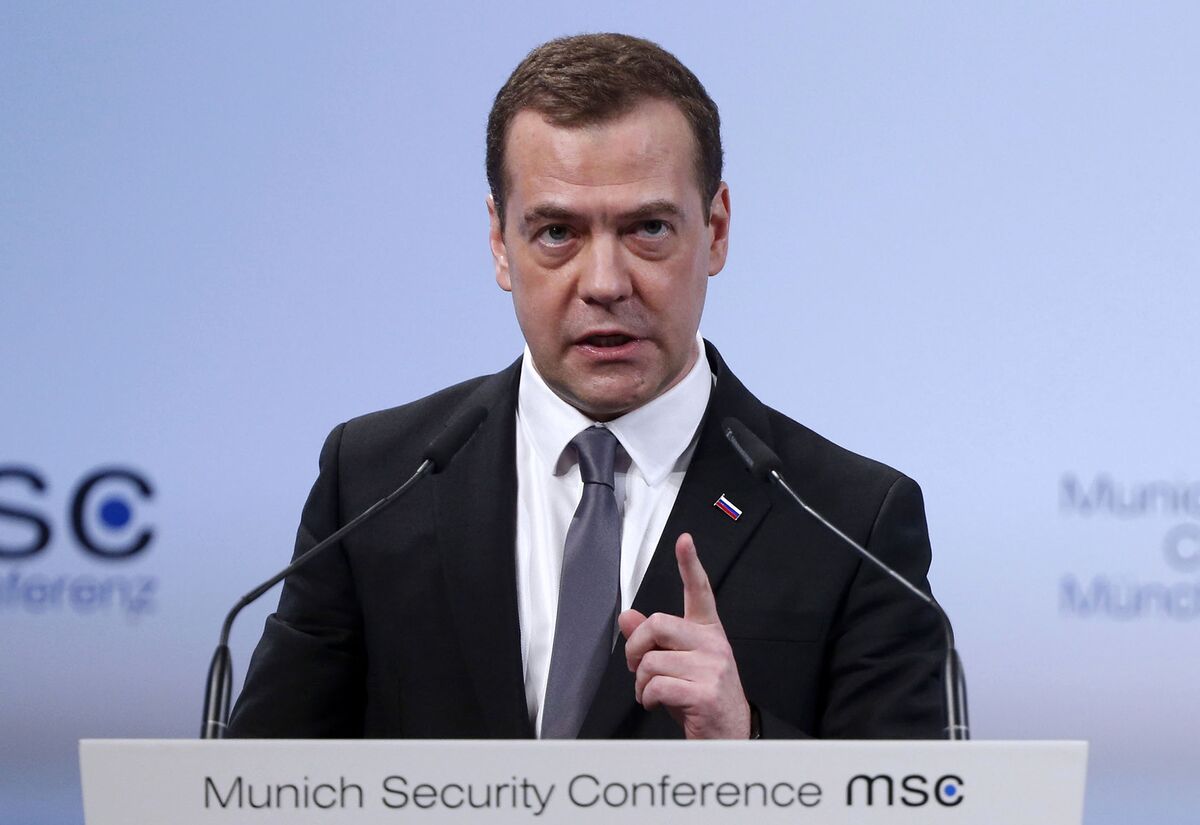 Bloomberg – Russian Prime Minister Dmitry Medvedev said his country is in a new cold war with the U.S. and its allies, while NATO's chief said Russia is using its nuclear arsenal to intimidate Europe.
The clash, with echoes of superpower rhetoric during the 20th century, played out at the Munich Security Conference on Saturday even as Russia, Europe and the U.S. say they're seeking to end Syria's civil war, resolve the armed standoff in eastern Ukraine and make progress toward lifting European economic sanctions against Russia.
"The political line of NATO toward Russia remains unfriendly and closed," Medvedev said in a speech to the conference. "It can be said more sharply: We have slid into a time of a new cold war."
While Medvedev renewed Russian accusations of encirclement by western powers, the North Atlantic Treaty Organization's Secretary General, Jens Stoltenberg, challenged President Vladimir Putin to stop threatening nations around Russia's borders with warnings about his nuclear-weapons capability.
"Russia's rhetoric, posture and exercises of its nuclear forces are aimed at intimidating its neighbors, undermining trust and stability in Europe," Stoltenberg told the conference earlier. "We strive for a more constructive and more cooperative relationship with Russia."
:: Sting – Do The Russians Love Their Children Too? ::
This post was read 1025 times.