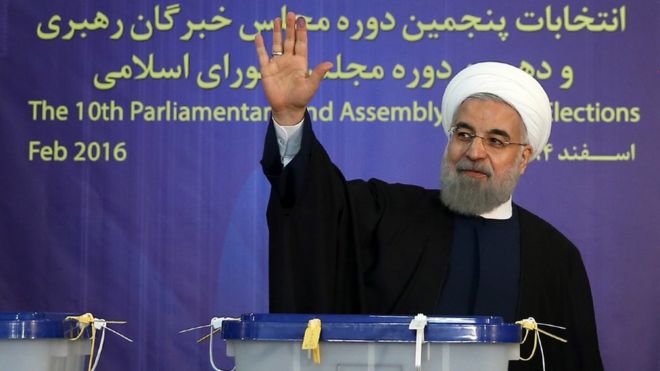 BBC – Allies of Iran's reformist President Hassan Rouhani have won a landslide victory in Tehran, in the first parliamentary vote since Iran signed a nuclear deal with world powers.
With 90% of the votes counted, the pro-Rouhani List of Hope is set to take all 30 parliamentary seats in the capital. The leading conservative candidate Gholamali Haddad-Adel is in 31st place.
The 88-member assembly appoints Iran's Supreme Leader and might end up choosing a successor to Ayatollah Khamenei, who is 76 and has suffered ill-health.
This post was read 817 times.