(How gratifying! An independent Australian web site republished my story on Murdoch and BSkyB. The original was published on the 22nd but this was perfect tming given the revelations today at the Leveson hearings about Murdoch influence over the Cameron government actions on BSkyB.)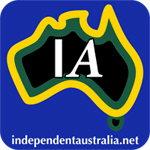 The Sky falling on the fox
independentaustralia.net, April 24
Rupert Murdoch's grip on News Corporation hinges on whether British regulators decide he is a fit and proper person to own cable giant BSkyB. Michael Collins reports.
Rupert Murdoch's reign over the $33 billion News Corporation hinges on events surrounding the company's ownership share of Britain's dominant pay TV network, BSkyB (Sky). As Business Insider said, "œit's the only asset that really matters" in the News Corp collection of media properties.
Link: http://www.independentaustralia.net/2012/business/media-2/the-sky-falling-on-the-fox/
!