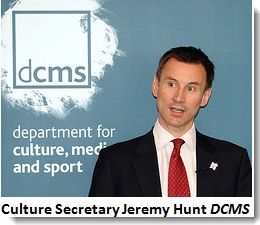 Culture Secretary faces immediate resignation if found guilty over dealings with Murdoch
Jeremy Hunt today stands accused of misleading Parliament over his dealings with the Murdoch empire, an offence which would trigger the Culture Secretary's immediate resignation.
As the Prime Minister battled to save his minister, an Independent on Sunday investigation has established that Mr Hunt appears to have misled the Commons on three occasions in his handling of News Corp's takeover bid of BSkyB.
In what could turn out to be the final blow to the under-fire Culture Secretary, a letter written by his permanent secretary, Jonathan Stephens, seen by this newspaper, challenges Mr Hunt's version of events.
David Cameron last night maintained his refusal to refer Mr Hunt's conduct to an independent investigation, despite Lord Justice Leveson's insistence that it was not a matter for his inquiry into the press. But the Prime Minister will come under fresh pressure tomorrow when Labour demands that Mr Hunt clarify his comments to the House of Commons over how his special adviser, Adam Smith, was able to funnel information to News Corp lobbyist Frédéric Michel while the Culture Secretary was responsible for the BSkyB bid decision.