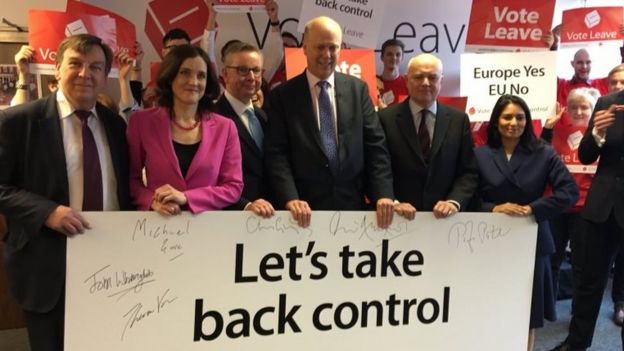 BBC – Prime Minister David Cameron made his historic announcement in Downing Street after briefing the cabinet. He said he would be campaigning to remain in a reformed EU – and described the vote as one of the biggest decisions "in our lifetimes". Ministers immediately divided up into the leave and remain camps as the campaigns got under way in earnest.
In his statement, Mr Cameron warned that leaving the European Union would be a "leap in the dark" as he urged voters to back his reform deal. "Those who want to leave Europe cannot tell you if British businesses would be able to access Europe's free trade single market, or if working people's jobs are safe, or how much prices would rise. All they're offering is a risk at a time of uncertainty – a leap in the dark." In a direct appeal to voters, he said: "The choice is in your hands – but my recommendation is clear. I believe that Britain will be safer, stronger and better off by remaining in a reformed European Union."
Commons leader Chris Grayling, leave campaign backer, told the BBC: "I actually believe the EU is holding this country back. We cannot control our borders, limit the number of people who come here do trade deals. I do not believe we can take decisions in the national interest when we are part of the European Union."
Related: EU referendum polls remain tight as Cameron heads to Brussels
Good grief, this could actually happen.
This post was read 587 times.